Optimal Healthcare in
Safe Environments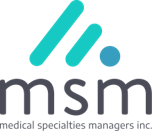 As part of the medical community, we are continuing to monitor the Coronavirus (COVID-19) as it has caused a great impact on the general public and our operations to continue to provide care to our patients in the office as well as in hospital settings.
We are focusing on things we can control and that centers around providing you the same experience and optimal healthcare in safe environments.
During this time it may be necessary to evaluate patients' condition and provide medical advice via telephone, video-assisted call, or other electronic interaction. This includes, but is not limited to, phone calls in which the patient or caregiver requests a phone conversation with the physician for any reason regarding the patient's health care.
For up-to-date information on COVID-19 and information specific to transplant patients, please see the links below.
Thank you for your patience as we continue to work through this difficult time together.
- Vista Del Mar Medical Group Inc.